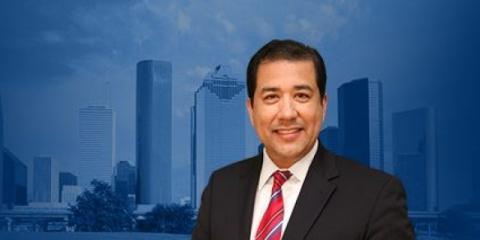 Israel B. Garcia, Jr., Attorney at Law – Abogado serves the Houston, Texas, area as a divorce attorney, immigration attorney, and personal injury lawyer. Aside from being the trusted legal advisor for countless clients in various legal situations, his experience lends some recommendations that everyone should follow when they find themselves in an unfortunate accident.
Finding yourself in an accident situation:
Do not admit fault: The truth is that accidents can be very confusing and people do not know what happened most of the time. However, you'll want to tell any investigating police officer whom you believe was at fault in your accident without incriminating yourself.
Ask for witnesses' names and information: If you need medical attention, you should seek it immediately. You should ask witnesses for their contact information in case you need to defend yourself in court and to make sure the police get the most accurate information.
Report the accident to your insurance/employer: If you've been an accident, you will need to report it immediately, otherwise you may lose important benefits for which you are eligible. This urgency may also apply to any workmen's compensation bureau that handles claims.
Contact a personal injury/workers' comp/car accident attorney: Being injured in any situation is an awful ordeal, and to make matters worse, it ends up affecting people's finances and futures. It's critical to speak to an attorney as soon as you're able so they can help you assess your options and advise you on the clearest course of action.
Do not give a statement to another's insurance company: Don't give a recorded statement to anyone before you speak with an attorney. Insurance companies will usually call you and ask for a recorded statement, tell them you decline or will speak to your attorney first. With workers' comp claims, you may be required to give a statement, but you should speak to your attorney first.
To contact a reputable personal injury lawyer in Houston, call Israel B. Garcia Jr. Attorney – Abogado by dialing (713) 926-0516 
Para contactar unabogado reputable deaccidentesdeautoenHouston, por favor llameaIsrael B. Garcia Jr., Abogadomarcando (713) 926-0516.Hablamos español.