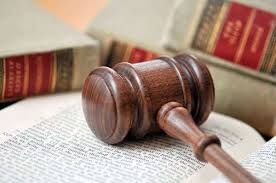 Going through a divorce is always a difficult experience, especially when children are involved. Not only do child custody disputes present extremely complex legal situations, but they may also inflict long-term mental stress on the children you're trying to protect if arguments get out of hand. For over 20 years, Israel B. Garcia, Jr., Attorney – Abogado, an experienced family law and divorce attorney, has been helping couples throughout the Houston area navigate these challenges and reach agreements while minimizing friction within the family.
With his thorough understanding of the law, Mr. Garcia will ensure that your rights are protected and identify the legal strategies that will secure the best possible outcome for both you and your children. The best family attorneys always strive to reach a settlement that all parties can agree to, but Mr. Garcia is not afraid to take your custody issues to court, when necessary, to protect the parental rights of his clients.
Divorce laws are extremely complicated, with consequences that can affect the rest of your life. This dedicated child support lawyer and custody expert is committed to providing high-quality legal services with a personalized approach that takes the specifics of your unique situation into account.
If you or a loved one need legal expertise from a compassionate professional regarding child custody issues turn to the law firm of Israel B. Garcia, Jr